Posted on April 27 2023
We are so excited to be featuring the Founder and CEO of Elevated Style by Aliya, Aliya Thomas for how to dress in your 40's.
It's just the natural course of life … change.  
As we get older, our relationships change, our careers, our families, our goals and desires, our bodies … and naturally, so does how we dress. One thing I notice time and time again with my clients is that they all have or are experiencing some sort of shift in their lives, and updating their image to fit their current self, is part of that shift.
No matter what age, or size, every woman deserves to look and FEEL her best. Many of us want to maintain a sense of style, but we're not quite sure how to do it. We might feel like we're stuck in a fashion rut, wearing the same tired outfits day in and day out, and staring at clothes in our closet that we don't love.
And let's face it - keeping up with ever-changing trends can be exhausting and overwhelming just to try and stay relevant.  
But fear not, feeling and looking fab over 40 is the new norm. I remember when I was 20, how I thought that 40 seemed so old! Now that I'm over 40, I can emphatically say … I knew nothing back then, lol. And now the 40's, even through all of life's changes, are awesome.
No matter what decade you're in right now, these must-have essentials are no-brainers to effortless, timeless style. "How" you do each one is unique to each woman. But the foundation will help you build a wardrobe that's both chic and practical. Whether you're a busy professional, a working mom, or simply a woman who wants to look and feel her best over 40, this guide is for you.
Here are the top 5 essentials every stylish woman over 40 should have in her closet:
1. A Boss-Blazer: The classic blazer is an essential piece that every stylish woman should have in her closet. It's versatile, and elegant, and can instantly elevate any outfit. Whether you're heading to the office or a date, a blazer will always have you looking polished and put-together. The key is to choose a silhouette that best compliments your body type (tailored, oversized, cropped, longline etc.) You also want to update your blazer to be more relevant with color, and textures. So this is where you now may want to donate that 2005 interview blazer and elevate and update!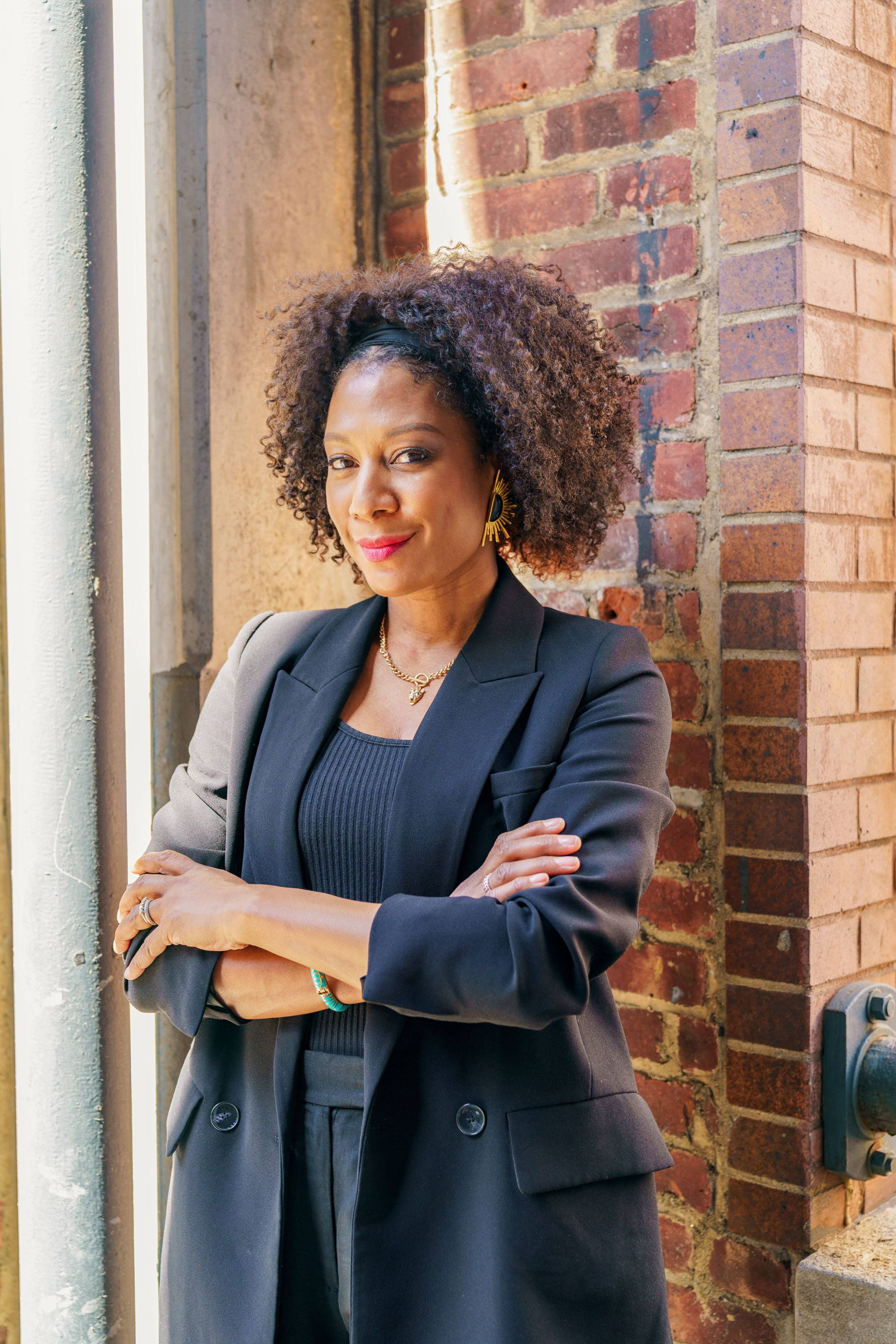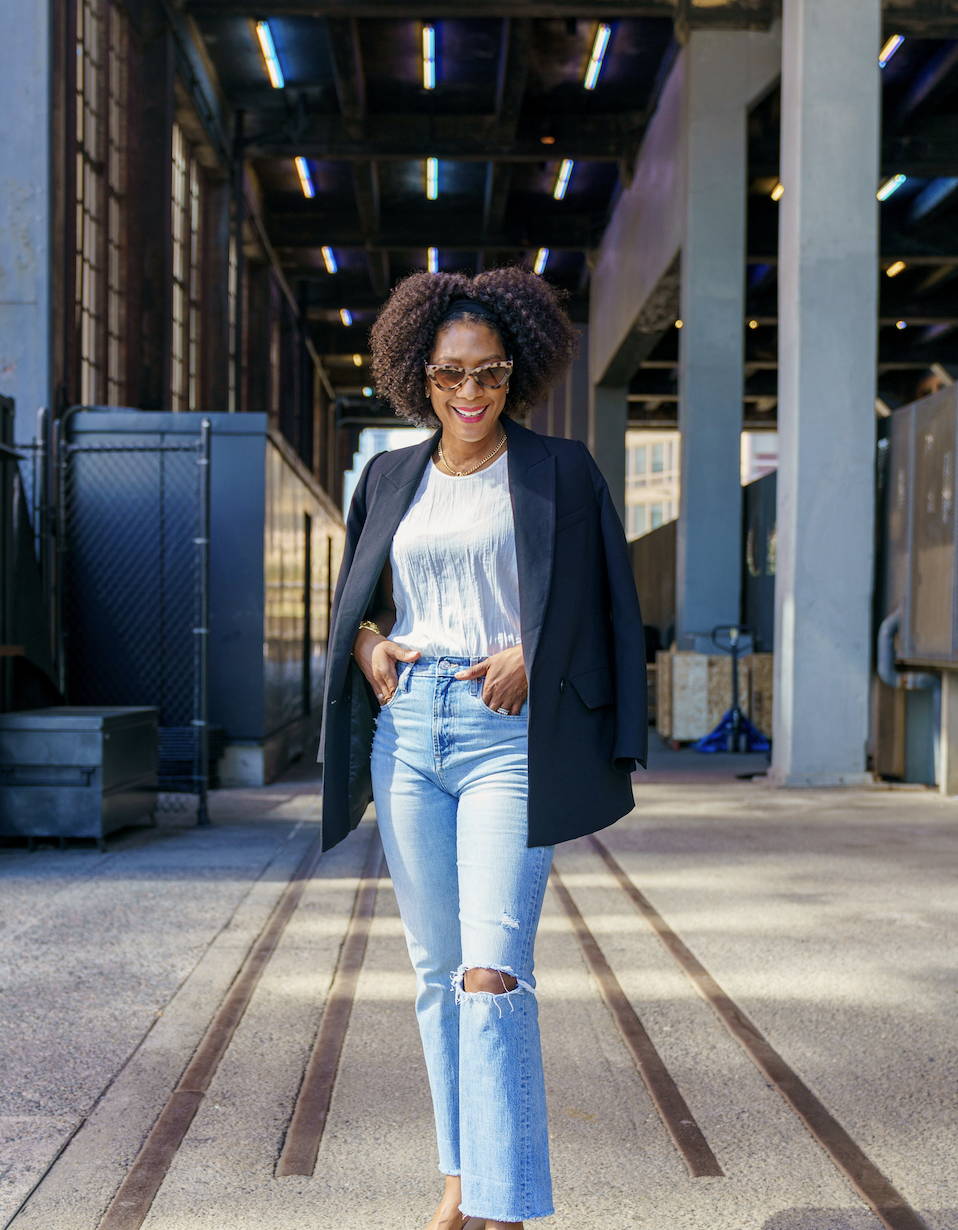 2. Your Perfect Pair of Jeans: Jeans are a wardrobe staple, and every stylish woman over 40 should have a perfect pair in her closet. Look for a high-quality denim that's both comfortable and flattering. Beware of too much stretch content, it breaks down easily and loses shape. A straight-leg or mini flare (no matter your height or shape) is perfect for creating a streamlined silhouette. You can dress them up with a blazer, silky tank, and Ally heels or keep it casual with a tee and chic sneaks. This cute high-rise pair from Mother are one of my current client favs.
3. The Date-Night Stunner:  Whether you're looking to have a little fun with your partner headed out, meeting a new candidate on Hinge, or just hanging with the girls you deserve to feel confident and sexy however you see fit.   Who doesn't want to feel stylish, comfortable, and confident? A good go-to blouse is just the solution. The key is a flattering fit that accentuates your silhouette without feeling "too much". Experiment with different colors, patterns, fabrics, and textures to bring out your unique style. And don't forget to accessorize! A statement necklace or bold earrings can elevate any blouse and take your look to the next level. Lately I'm loving The Date Blouse by Favorite Daughter.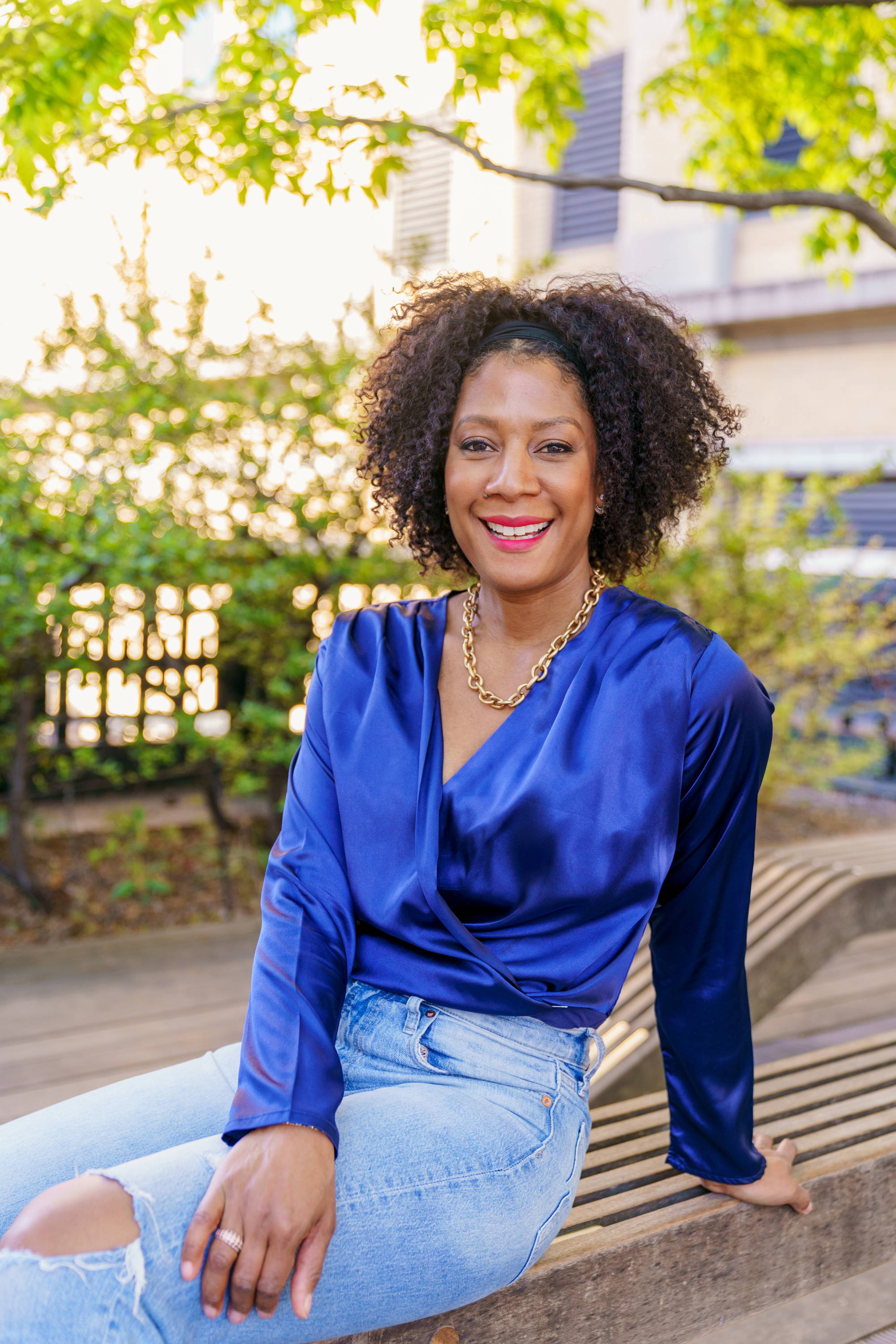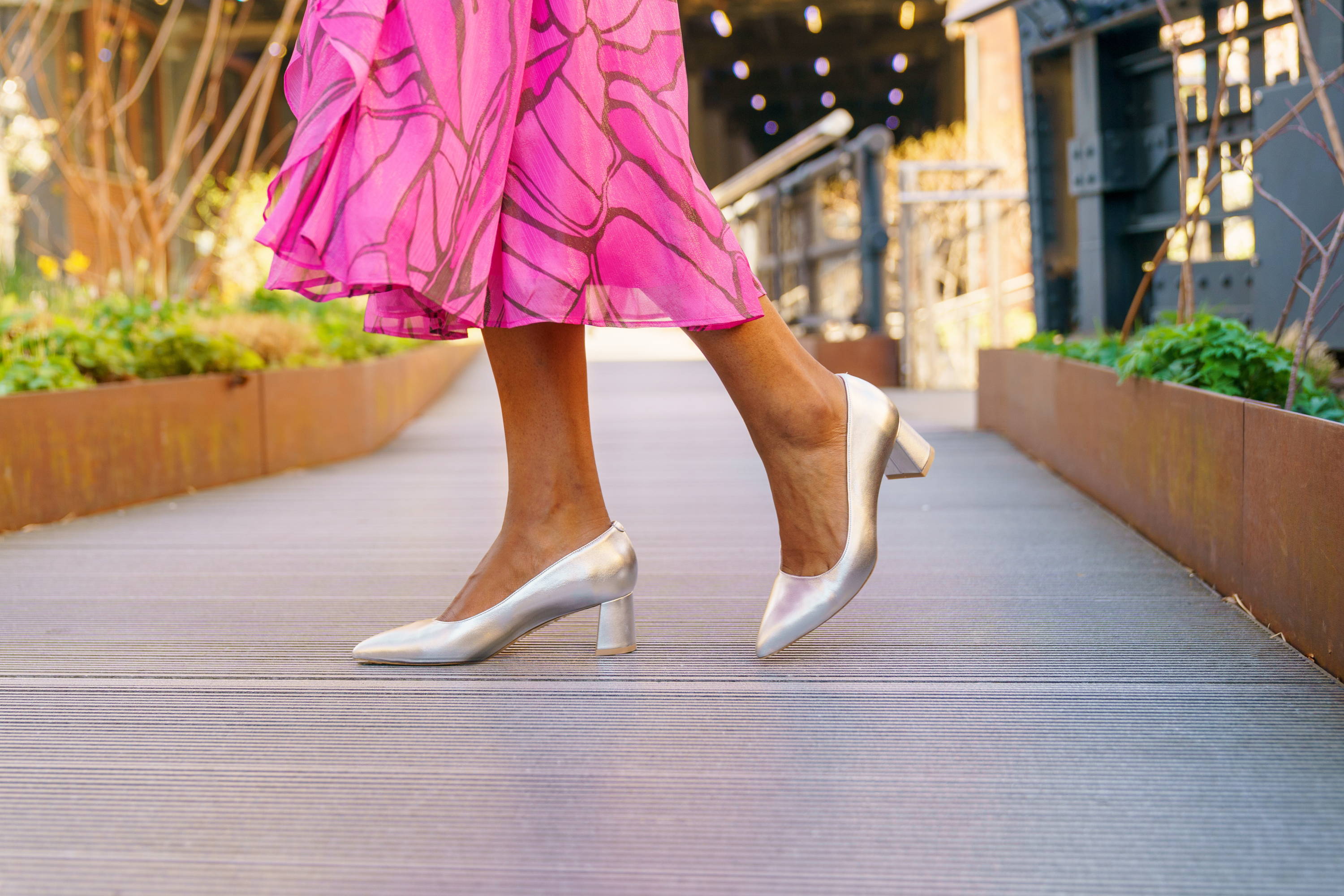 4. Chic (and Comfy) Shoes: I DEFINITELY don't wear the same shoes in my 40's that I used to in my 20's. After standing in sky-high uncomfortable heels for long periods of time, back in my modeling days, has now made comfort more important to me than ever. Pretty much any client I have over 40 will say the same. But you never have to sacrifice comfort for style. Classics "with a twist" and a good bet for stylish essentials. Like unique ballet flats, loafers, booties, or low-heeled pumps. These styles will take you from day to night with ease and style.  
When choosing a comfortable heel, consider a heel that's no higher than 3 inches. This height will provide enough lift to elongate your legs without causing discomfort (depending on the brand.) Also, consider the shape of the heel. A block will provide good stability and support, making them a great option for all-day wear and commuting. Finally, opt for shoes that have a quality footbed strategically placed padding and support for added comfort. This is why I myself own 5 pairs of Ally shoes from the ankle strap high heel, to the low block heels. All are equally comfortable.
5. The Everything Tote: A quality handbag is not only a functional accessory but also a statement piece that can really elevate any outfit. Look for a classic design in a versatile color like black, tan, or navy. A structured leather tote or shoulder bag is perfect for carrying all your essentials and can take you from work to weekend with ease.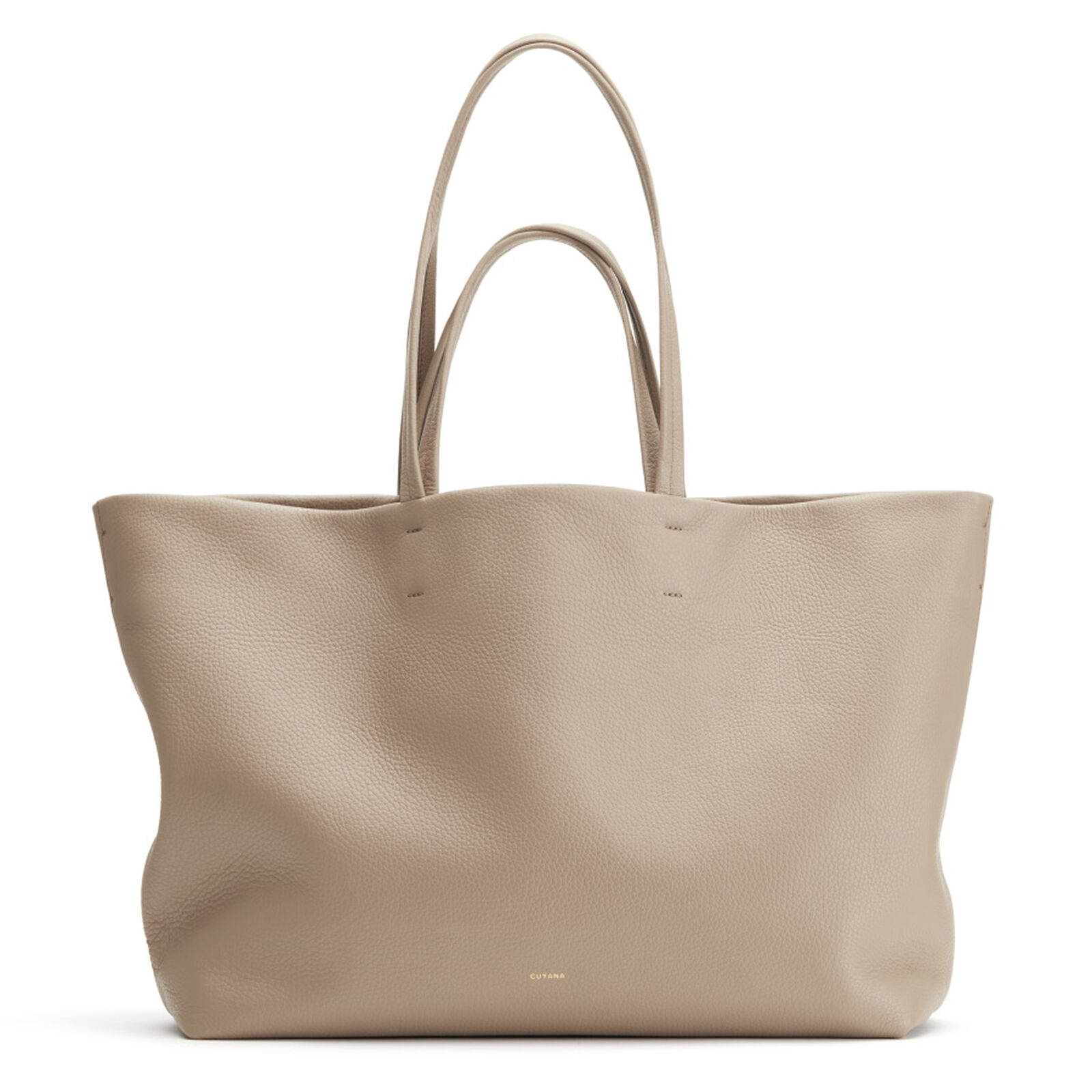 Again, no matter what your age we all desire a wardrobe that makes us feel confident and beautiful. By investing in these top 5 essentials, you'll have a closet that's both stylish and functional, with pieces that can take you from day to night with ease. Fashion is not about age, and style has no expiration date. Finding pieces that speak to you, are functional for your life, and most importantly help you feel simply awesome in your own skin, is the ultimate #goal … at any age.
If you're looking for more help on how to do exactly that, contact Elevated Style By Aliya at info@elevatedstylebyaliya.com.