---
Women are conquering the world. Ally Shoes reimagines how functional fashion pieces support women every day while encouraging them to express themselves and their style.
---
Ally is an innovative fashion brand for women by women, renowned for our signature pain-free heels. We are passionate about empowering women through fashion and making luxury footwear more accessible for women on the move.
Samantha Dong is the Founder and CEO of Ally Shoes. After a foot injury, Samantha couldn't find shoes that don't hurt. She teamed up with the best creative minds including designer Sara Jaramillo and podiatric expert, Dr. Roxann Clarke, to design stylish and pain-free heels for all women.
Our team makes heels that are scientifically engineered to alleviate pain. Our patented, ergonomic support structure and innovative design is accompanied by inclusive sizing options (US 4.5 - 12, four different widths.) Ally Shoes continues to disrupt the footwear industry with intentional craftmanship and a sustainable supply chain.
Born Out of an Accident, Literally.
A few years ago, Samantha was hiking Mt. Kilimanjaro when she injured her foot. After the foot injury, she struggled with wearing heels and became frustrated with the options on the market. That frustration led Samantha on a mission to create a comfortable heel that makes her look and feel good at the same time. With the help of Designer Sara Jaramillo and Dr. Roxann Clarke.
Today, Ally shoes is becoming women's best ally all over the world, from boardroom to ballroom.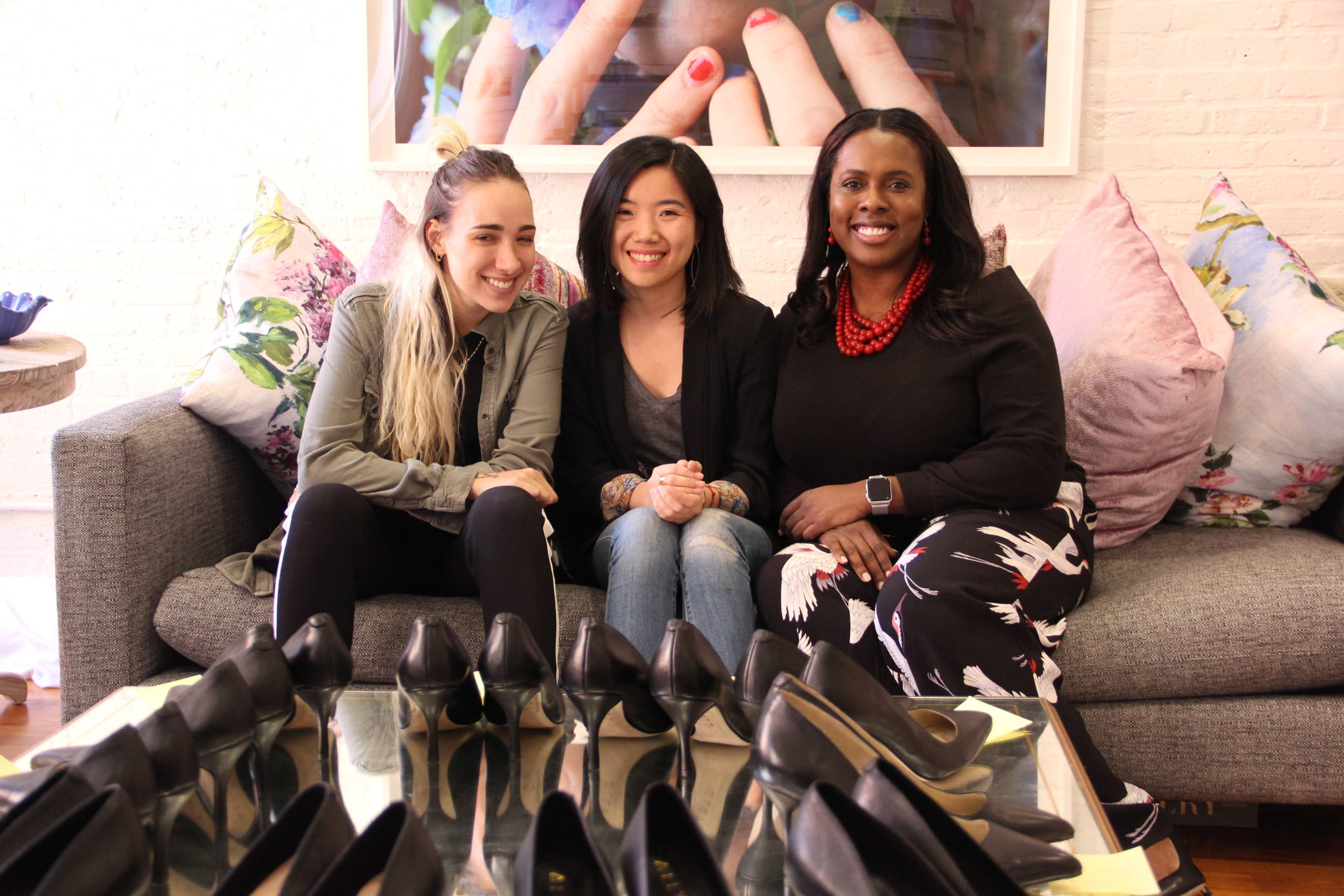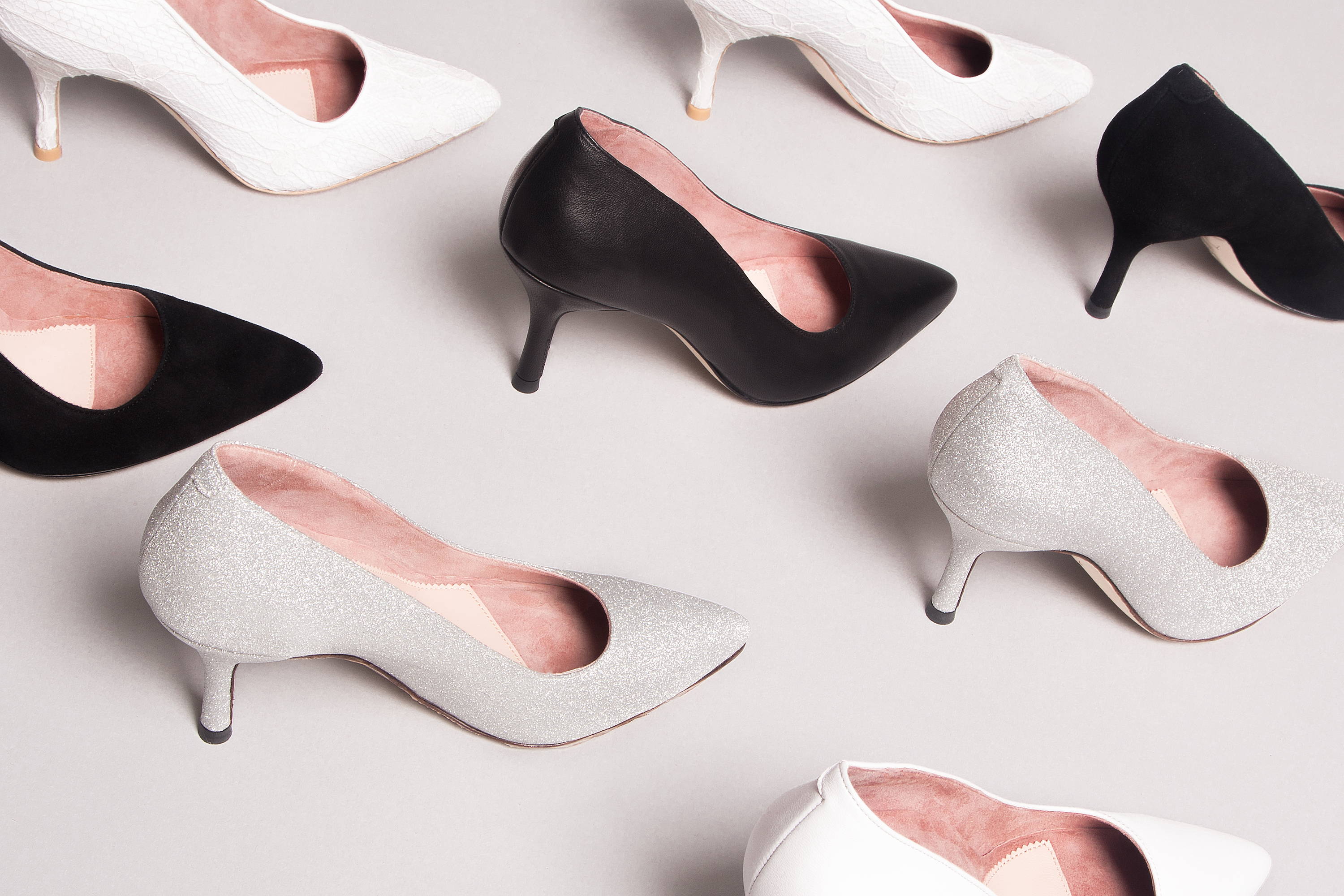 Style Meets Science
We re-engineered the statement heel with a patented design to support women and their stride. ALLY Shoes is the first to construct the entire upper of a pump using stretch leather without losing the structured shape of the shoe. Every pair of heels is handcrafted with premium lambskin leather, and a special stretch lining to maximize flexibility, minimizing the need to "break-in" new shoes.
Our patented, ergonomic internal support structure takes best practices from podiatry and sneaker design, re-balancing body weight in the heel and bringing unparalleled comfort all day long.
Inclusive Offerings
ALLY offers micro-sizing with size US 4.5-12 in half sizes and four different widths (narrow, medium, wide, extra wide), bringing as close to custom-fitted as possible while maintaining affordability. Given the diversity of the founding team, we also made it a priority to create a true nude in a variety of shades to help every woman feel represented.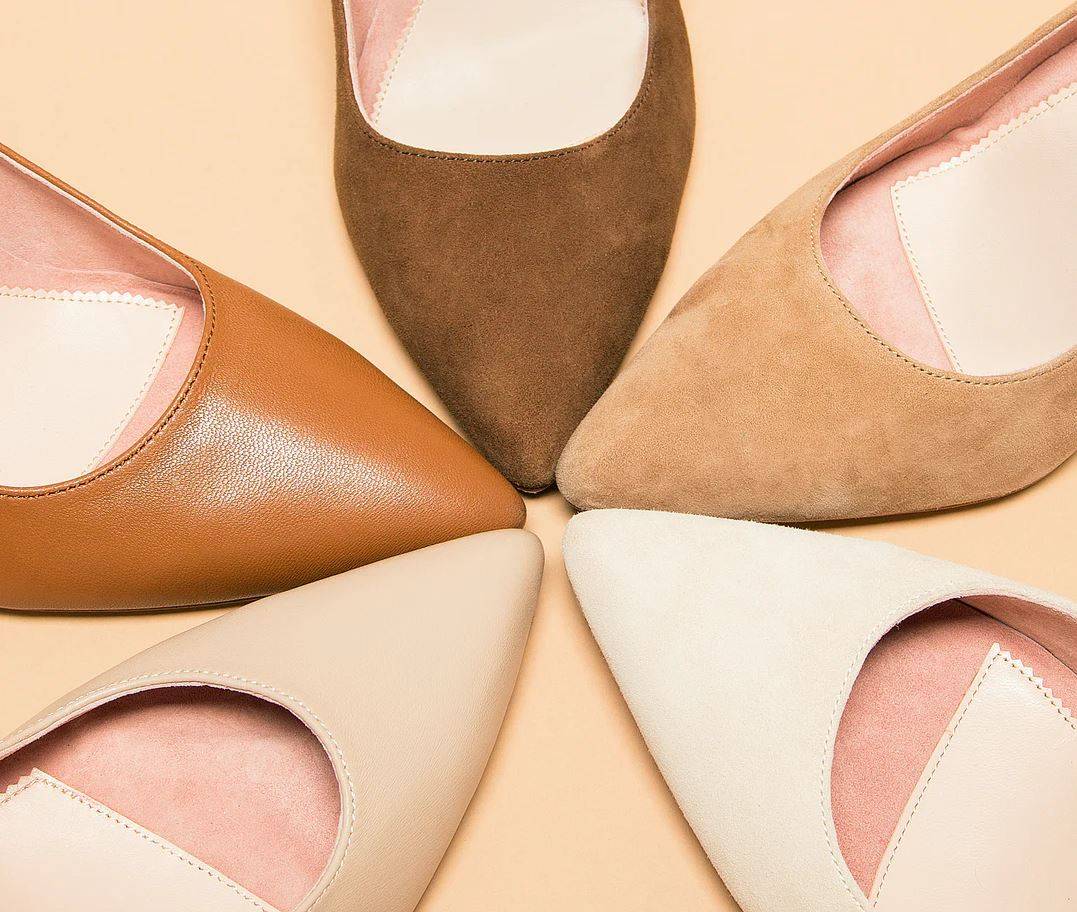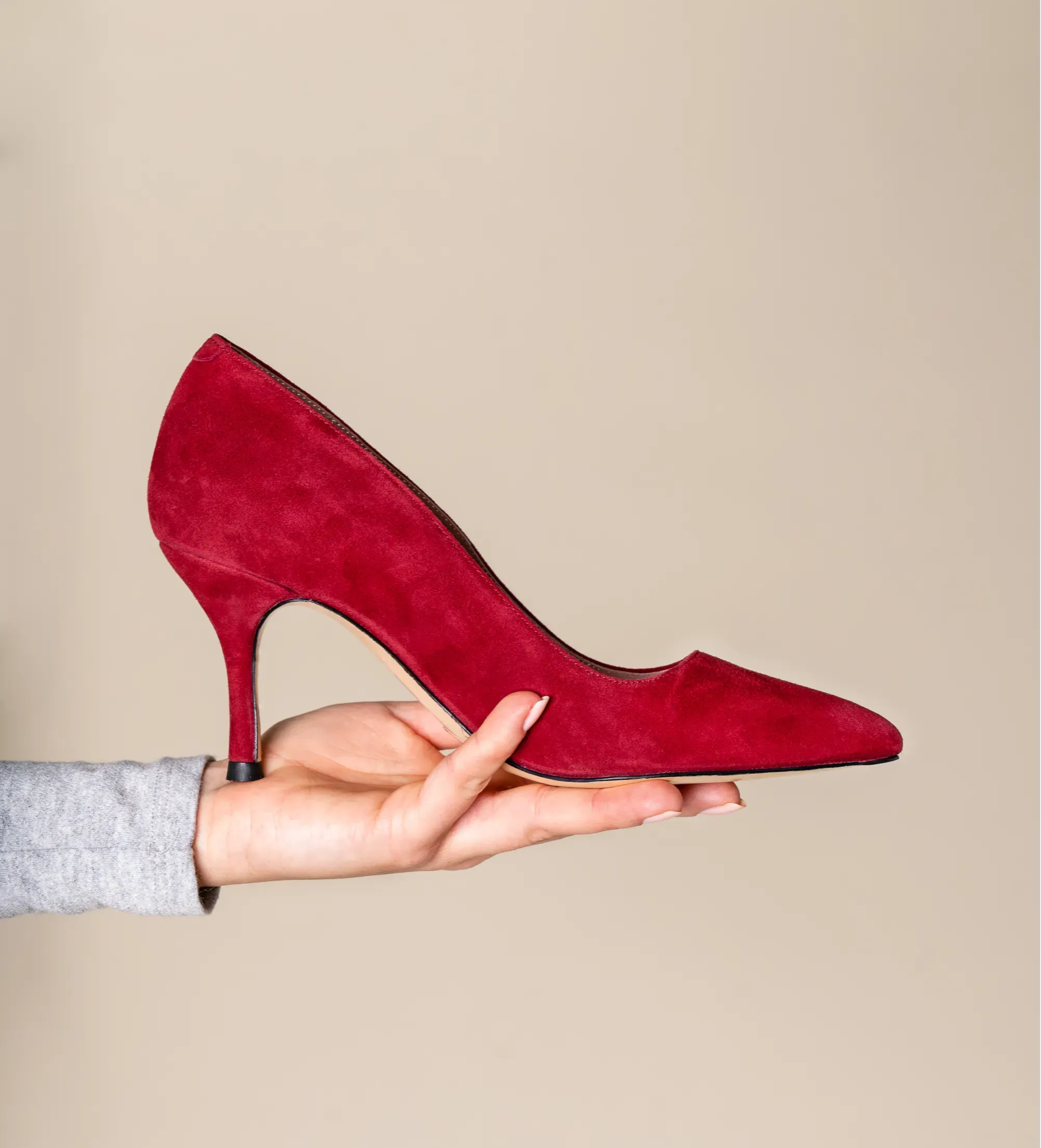 Bespoke, Waste-Free.
Every pair of ALLY Shoes is handcrafted with premium lambskin leather, combined with a technical stretchy lining, and padded with our patented ergonomic insole. It's an investment piece intended to last, and an essential pair that you will want to take everywhere with you.
While our most popular styles and colors are in-stock, we implemented an on-demand made-to-order process for most of our styles. We also offer an optional fitting process that allows customers to try on samples for fit before we start production. With this approach, we are able to offer the best fit (5X more sizes than a traditional brand), while reducing waste in the production process.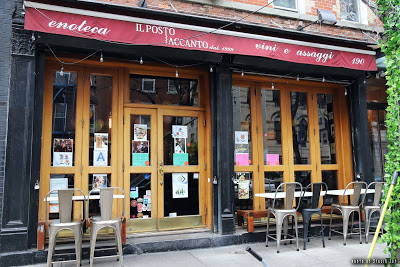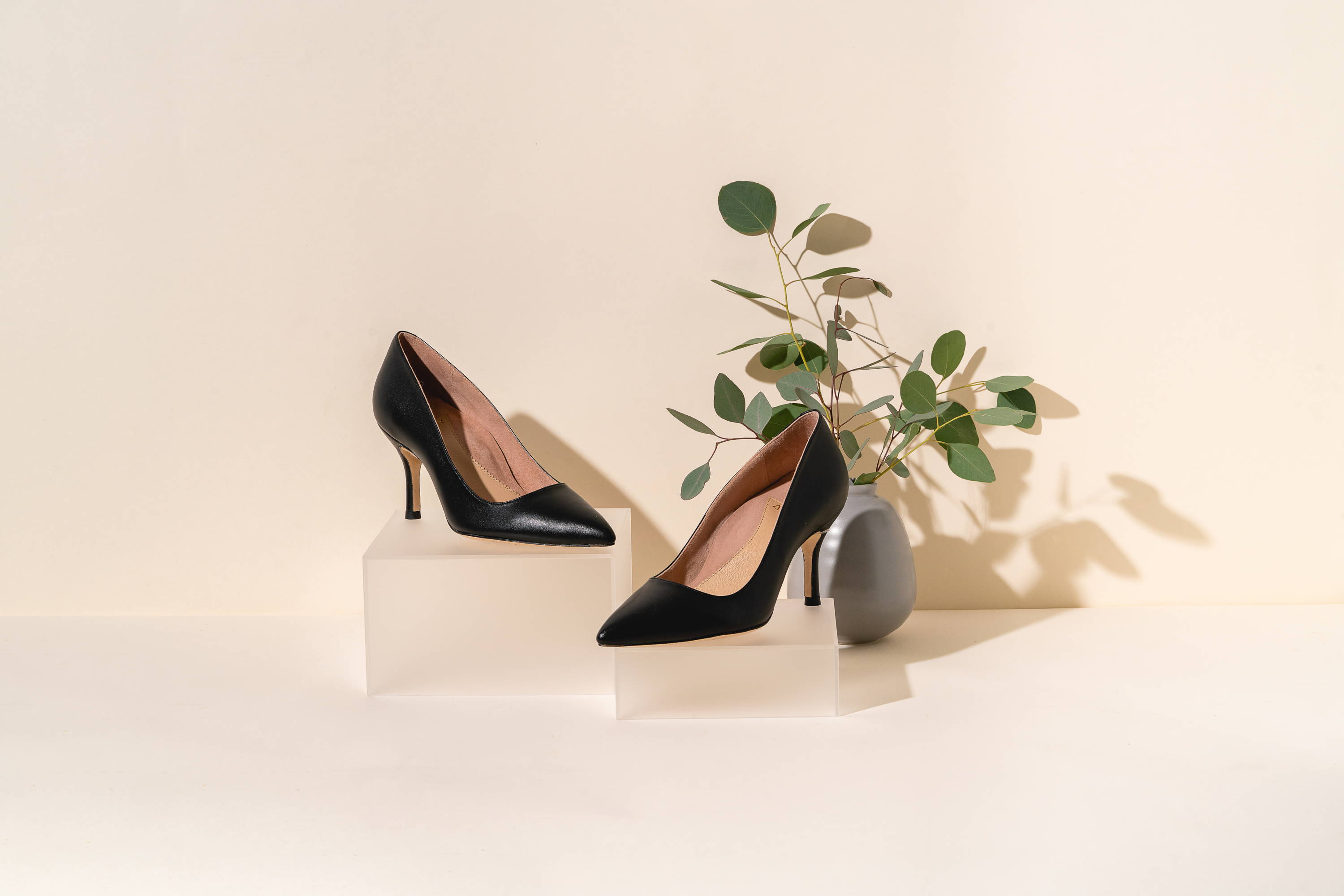 Lean and Sustainable Fashion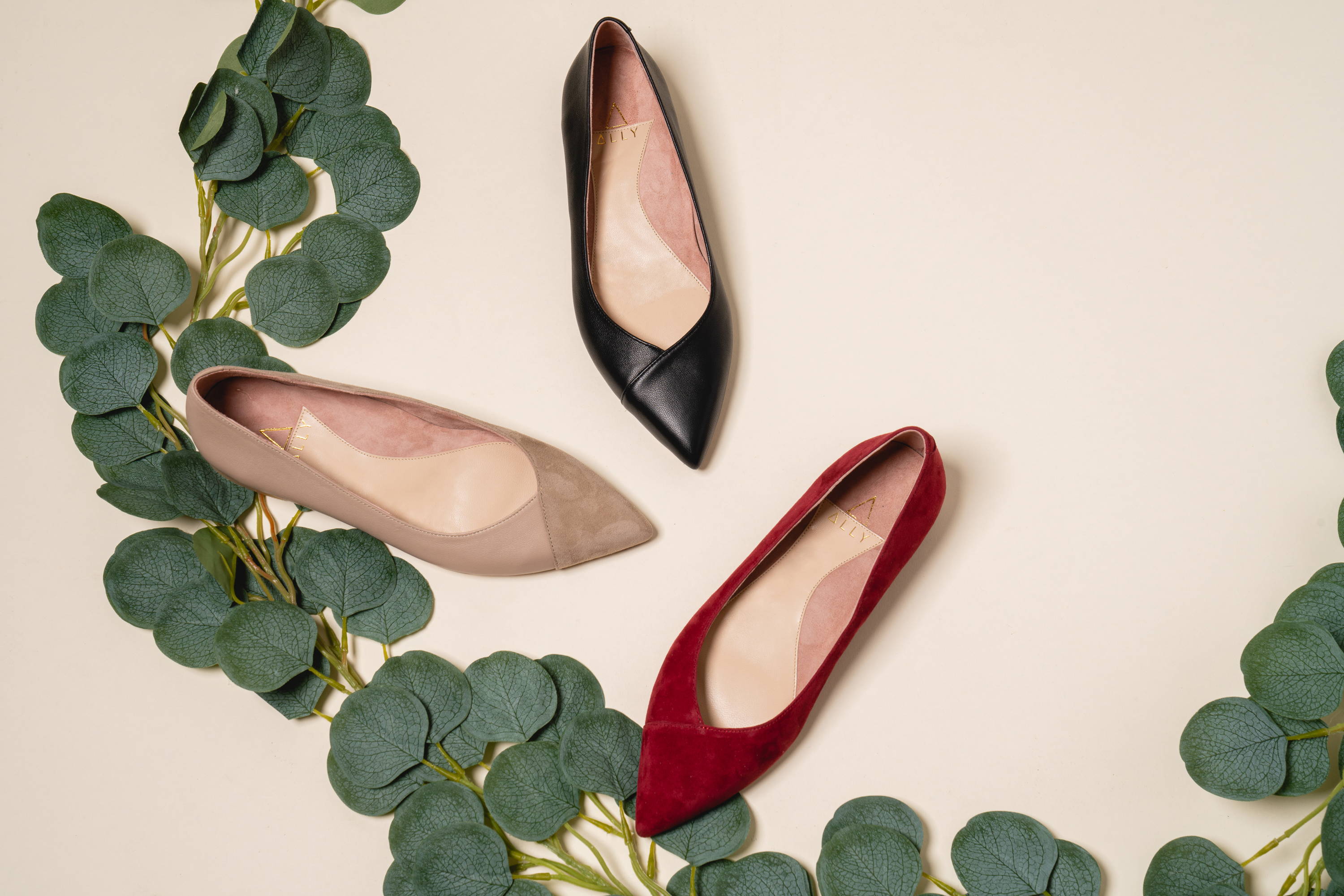 How We Created Forever Flat
★★★★★
"The shoes are very comfortable with classy design. I am looking forward to purchasing another pair in the near future."
★★★★★
"I love love love my Ally Shoes and I tell everyone about them! These heels make me feel confident and comfortable! They are even more comfortable than some of my flats! Thank you so much also for having such a fast and accommodating customer service!"
★★★★★
"Comfortable, well made heels that I was able to wear for 12-15 hours at a conference!"