Posted on May 17 2023
We are so excited to be featuring Megan Saustad, a content creator and blogger who is here to share her secrets for styling for over 50 and every age.
I'm a 50+ year old content creator living in the heart of Dallas, TX. I created my blog, TRULY MEGAN, as an outlet to share my passion for style trends, beauty, skincare and lifestyle features. My mission is to connect with other midlife women – to create authentic, relatable & beautiful content while offering ideas to help YOU create a life you love while feeling confident and inspired.I enjoy traveling, pilates, visiting my three grown sons and doting on my two beautiful persian cats.While we each have our own unique style and our preferences and tastes vary, I'm certain we can all agree that we want getting dressed to be easy. Whether you're one for investing in the latest trends or you prefer timeless outfits built from classic pieces, it's important to have certain wardrobe basics that form the building blocks of good and durable style.
Here are 7 items every well dressed woman owns:
1. LBD (Little Black Dress)
There's a reason the LBD has been here to stay since "Breakfast at Tiffany's". It's a convenient and inherently glamorous option to wear for an evening out. The LBD is timeless, elegant and offers a great degree of flexibility with regards to styling plus black is universally flattering. Dress it up or down and make sure it fits you like a glove!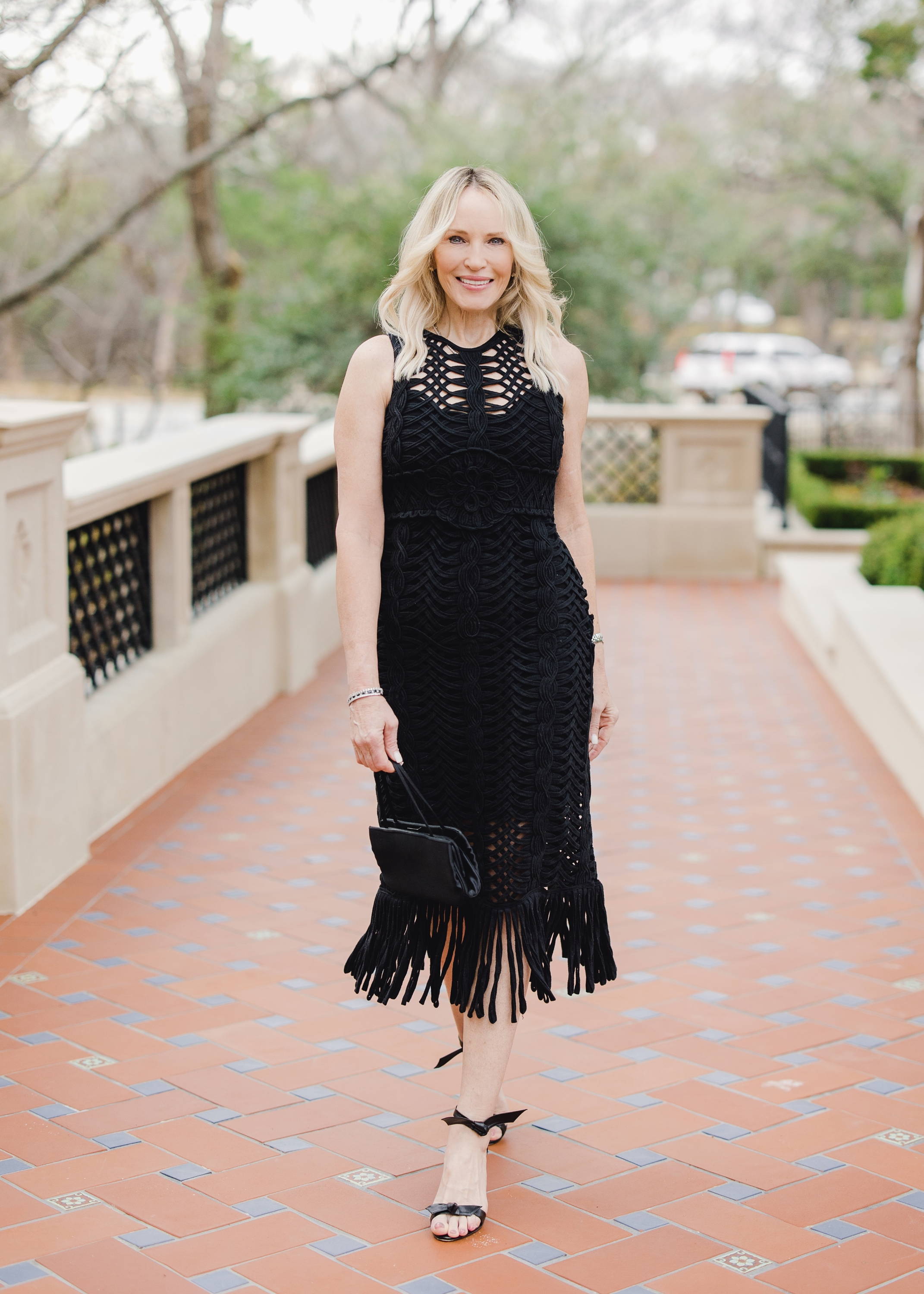 2. Crisp White Blouse
A white blouse offers endless outfit possibilities and is a wardrobe must. Styled with a pair of jeans, a blazer and ballet flats creates a classic look. Worn with black slacks and strappy heels creates an elegant evening look. I highly suggest updating your white blouse every season.
3. Good Fitting Jeans
Whether your preferred fit is straight leg, skinny, relaxed, or flare, take the time to find a high-quality pair that will last a long time and make you feel like your best self, every time you put them on. Experiment with different fits, and once you find the best style for you, invest the time and money to find a good pair in your ideal style.
4. Tailored Blazer
Every well dressed woman must have a tailored, well-fitted blazer in her wardrobe. I suggest a neutral in black, white, navy or gray in the perfect length to suit your body type. Investing in a high quality blazer that will be in your closet for years is a smart splurge and you'll find that you reach for it day after day.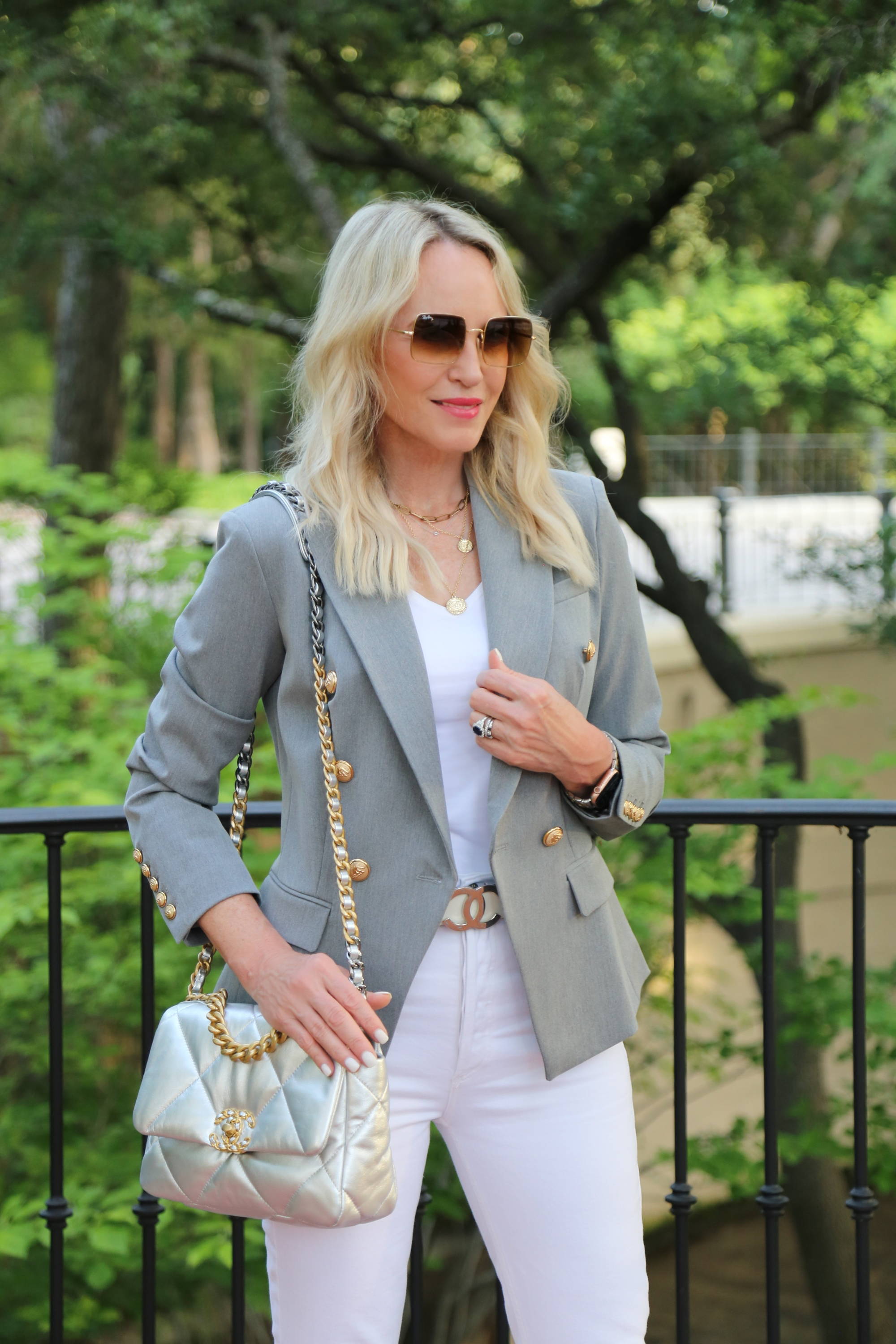 5. Neutral Shoes
A classic pair of neutral pumps will never fail you or your outfits. Effortless, uplifting and an instant confidence booster, your pumps will be sure to tell those around you that you mean business. Look for a beautiful silhouette, your ideal heel height and a brand that offers extreme comfort so you can go from 9-5 to date night.
6. Trench Coat
This iconic outerwear adds an instant touch of class to any outfit, even if you're simply wearing jeans and a white shirt. The shape is timeless and classic and while I love the traditional beige, you could opt for a black or pretty pastel color.
7. Statement Handbag
A statement bag will elevate any outfit, even if you're wearing street clothes. It allows you to mix high and low very effortlessly and will take you from casual to casually chic. A well crafted statement bag is seasonless and reflects timeless, sophisticated style.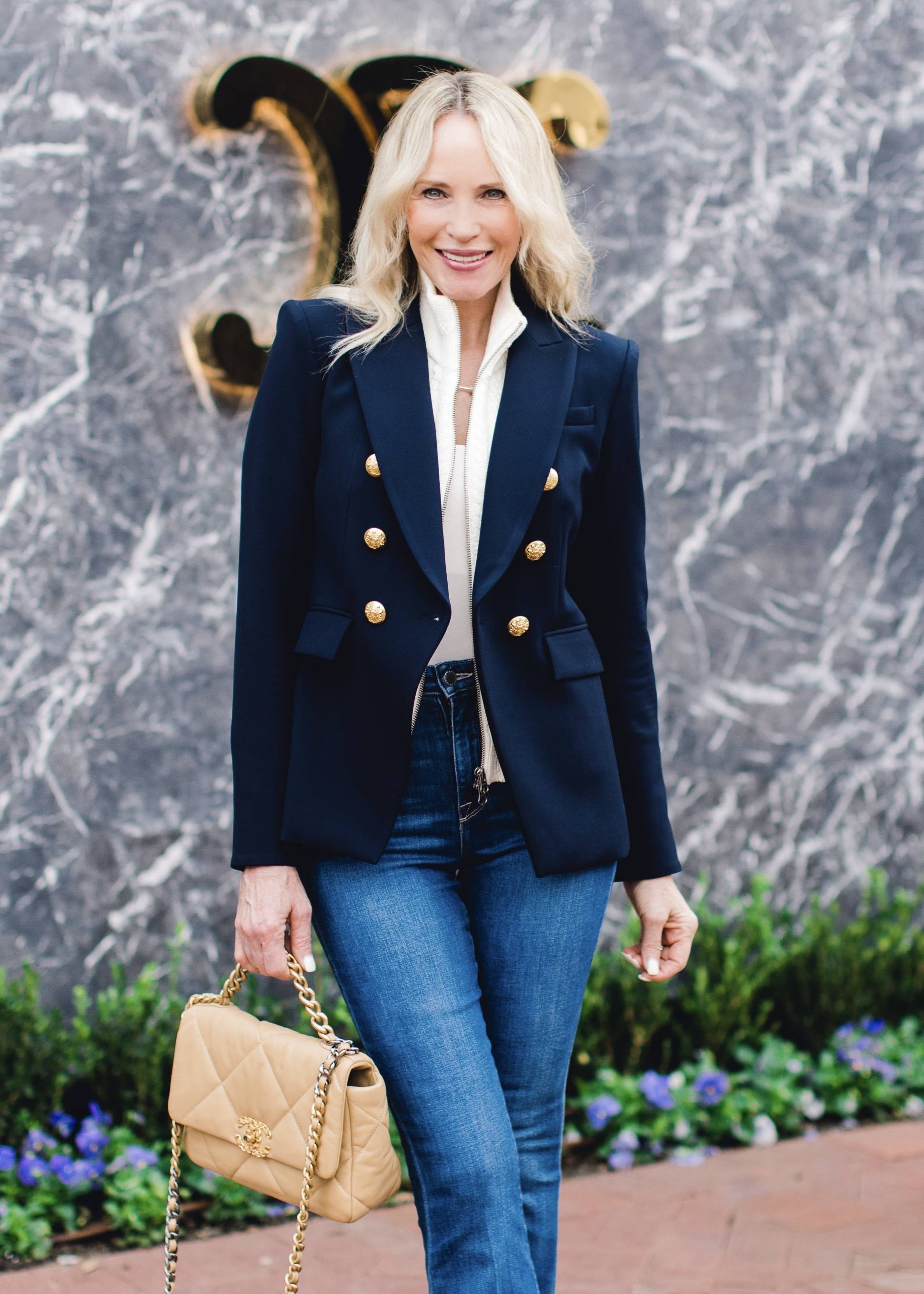 My best piece of advice for ALL women but especially women in their 50's who are entering midlife, is to determine your 'Signature Style'. What is that 'go-to' look that makes you feel most comfortable, gives you the most confidence and leaves you little guessing on what you should or shouldn't be spending your money on?This rule really involves understanding what you like, what you feel comfortable and confident in, and shopping accordingly. This can also be the most challenging step for many women who aren't certain what their personal preferences are. I suggest doing your research – scour the internet and social media to collect images of looks you'd love to emulate. Identify the celebrity style you aspire to attain – this is always an easy place to start since you can find so many references online. In time you'll see the patterns and commonalities of what you like, which then becomes your dress code. Having a formula for getting dressed removes all the guess-work. Find your 'signature style in 4 easy steps HERE. Lastly, do not listen to 'age-appropriate' dressing. Wear what makes you look and feel confident and the best version of yourself!